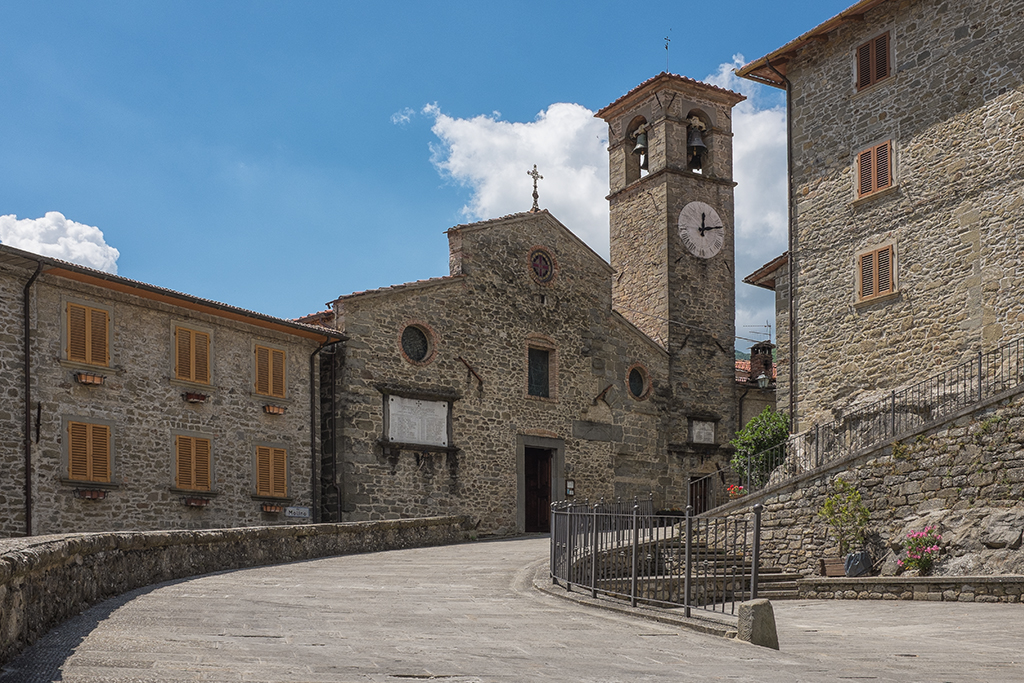 Raggiolo (700 mts) is located in the heart of Tuscany, in the Casentino Valley. It is far only an hour and a half from Florence, one of the best town in the world for art and culture.
The intertwined paths and the paved roads gives to Raggiolo a magical atmosphere and You can imagine a story set in the wide forests that surround the village.
When you're walking in the village you will be impressed by the inhabitants, witnesses of the beauty and simplicity of the place.
Silence and purity dominate walks toward the two rivers that run through the woods, the only sound you'll hear will be the flow of the two rivers that span the country.
Raggiolo is still a magical place where you can appreciate the beauty of the landscape, characterized by a thousand shades of color,  ancient flavors, and is broken only by the sounds of nature.
Casentino valley is one of the four valleys in which the Province of Arezzo is divided.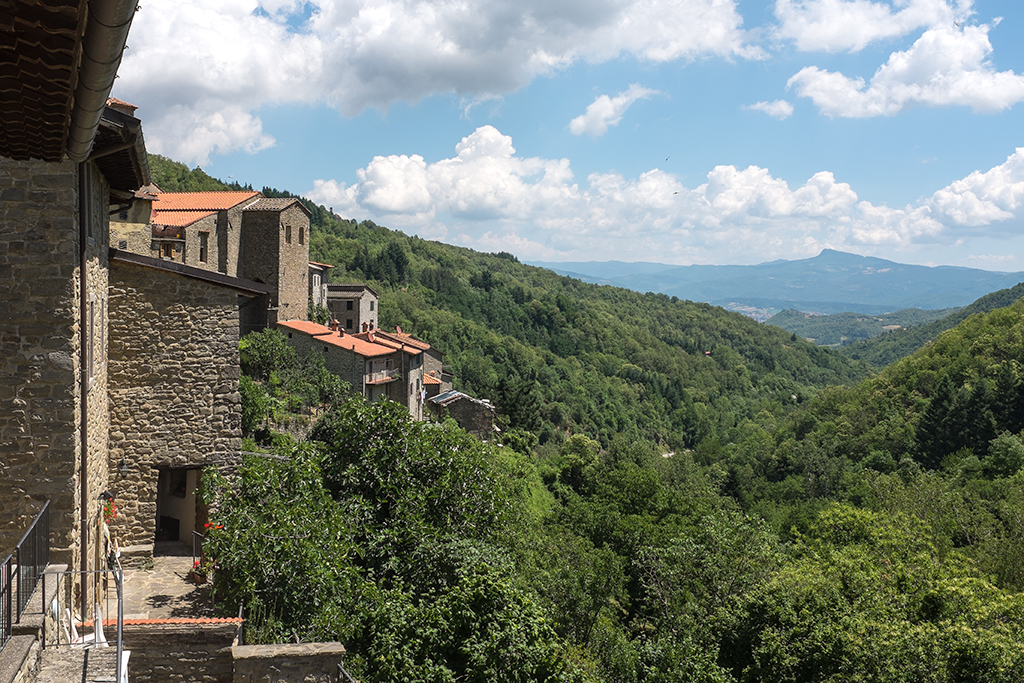 Mount Falterona, from which the Arno starts, represents the northern boundary between the Casentino and Romagna.
On the east of the valley are the Alpe di Serra and the Alpe di Catenaia, which separate the Casentino from the highest tract of the Val Tiberina.
On the west there is the Pratomagno, which separates the valley from the Valdarno Superiore.
Part of the valley is included in the Foreste Casentinesi, Monte Falterona, Campigna National Park.
It can be said that the valley has an oval form, with an extension across the river that varies from a maximum of 60 km to a minimum of 30. The topography of the Casentino is especially various, including both plains and mountains rich in large forests.
These mountains have often attracted great saints: it was here that St. Romuald built his hermitages at Camaldoli, and that less than two centuries later St. Francis of Assisi established the Sanctuary of La Verna, the headquarters of the Franciscan order.